Center of association of all students O.M. Beketov National University of Urban Economy in Kharkiv is a student club that has existed for over half a century. Its main objective - to implement the concept of creative, educational, spiritual - moral work with students. Student life at the University is not only connected with study.
At this time they become mature individuals, citizens of the Fatherland, by professional. Students will learn a profession and show their talents and abilities to be involved in the public life of the University, city, region and country.
Head of the Student Club:
Natalia A. Chebotkova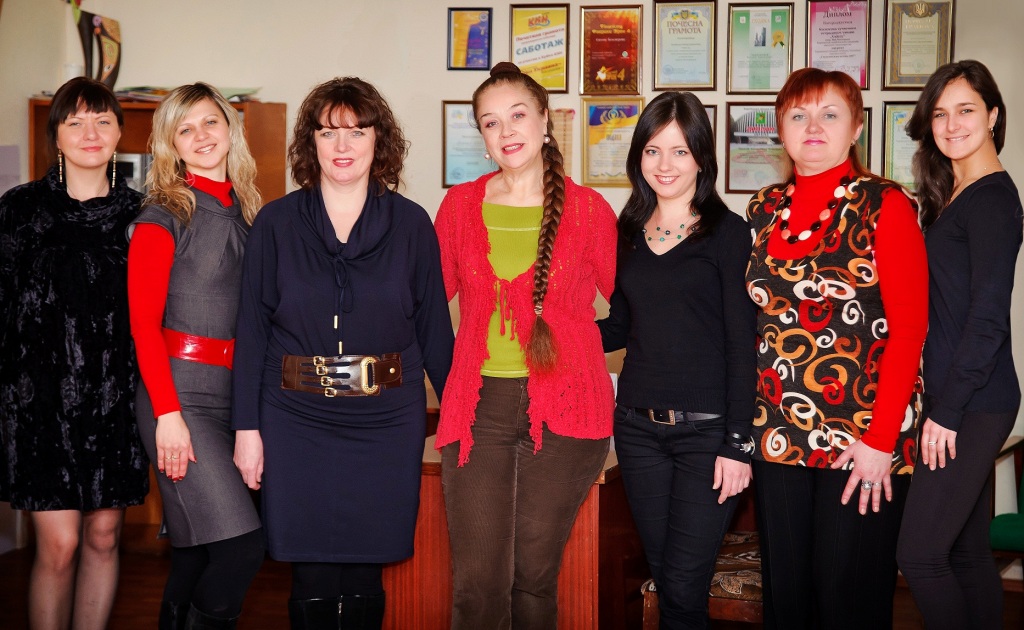 To date Studklub famous for high-quality work of 12 teams.
- Dance group of contemporary dance "The Next" (Head: E. Burak)
-Theater song "Bellissimo" (Head: NA Chebotkova)
- The team of oriental dance "Aisha" (Head: A. Movlik)
- Variety dance "Valery" (Руководитель: Y. А. Коstorna)
- The team of ballroom dance "Sky Dance" (Head: V.А. Тuturikova)
- Student Theater Pop Miniatures (Head: G.А. Popova)
- Theater pop song "Empire" (Head: S. Kramar)
- Youth Experimental Theatre "Custom House" (Leader: NS Shehovtsova)
- Folk dance group "ExtraDance" (Head: U.B.Rajinska)
- КVN
Participation in creative teams allows students to feel confident in themselves and their abilities. Having acquired experience in the ability to communicate by connecting it to an excellent study, many students continue their education in graduate school and received the title, continue their professional careers in the departments of the University. They are: I. Ivanov, S.Dvorkin, O.Burak, S.Tutova, O.Yakunin, O.Dimchenko and V.Dimchenko, V.Velichko, Yu.Gordienko, D.Tsarenko, K.Brinza, K.Klochko, K.Vakulenko, M.Daleka, R.Gulyak. From year to year, the popularity among college students, amateur art.
Student work - it is a vital pulse of the university and its pride. Student club heads to the future with great hope and creative plans for their implementation. Because only by art can be found in a conventional unusual...